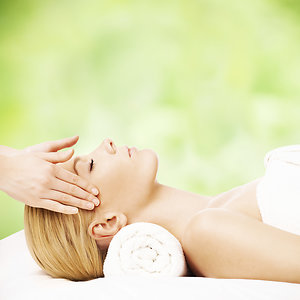 Dermalogica
For more than 30 years, Dermalogica has redefined professional excellence in the skin care industry. Instead of teaching "Beauty School" to "Beauticians" they teach skin health to skin therapists.
Dermalogica was the first product to deliver an innovative product for skin health through real research, real ingredients and real results.
Today, Dermalogica still turns heads for innovative products and treatments that really work!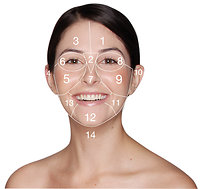 Skin Treatments
Welcome to Dermalogica
£63     60 mins

A fully customised skin treatment, using Face Mapping, which introduces you to the real benefits of Dermalogica. This treatment will help to increase the healthy function of your skin leaving you rested, relaxed and glowing. For all skin conditions.

Teen Skin
£35     30 mins
£55     60 mins

ProSkin 30
£43     30 mins
ProSkin 60
£68     60 mins

Advanced, targeted treatments using the latest in electrical and product technology to accelerate the results of your Dermalogica treatments.

Pro Power Peel
£68     60 mins   (First Treatment One Layer Only)
£83     60 mins

The strongest and fastest peel yet! This is a customised treatment to instantly rejuvenate and refresh your skin. With a unique system of three different acids for a deep exfoliation personalised to you. It is an ideal treatment to target lines and wrinkles, uneven pigmentation and breakouts. Results are enhanced using a customised masque with Ion Actives along with electrical modalities and a relaxing massage. The ultimate treatment that leaves your skin clear, smooth and glowing. Post Peel after care kit included.

ProMicroneedling Skin Treatment
£150     60 mins

ProMicroneedling is a new bespoke and tailored dermalogica service. This treatment offers a clinically tested protocol which softens fine lines and wrinkles, targets pigmentation, refines pores and addresses dull skin. This micro-injury service is used alongside a new professional only formula, Pro Restore, which you'll be given as part of your after-care. This professional formula helps strengthen the skin, reduce downtime, and amplify your results. Microneedling the dermalogica way includes a unique combination of chemical peeling and an exclusive technique for more effective and dramatic results.

ProNanoneedling
£100     60 mins
Achieve visibly smoother skin texture with very little downtime. I use a unique device which uses tiny cones to maximise product penetration. This treatment enhances the infusion of skin resurfacing actives and professional serums into the skin giving a fabulous glow.

Non Surgical Face Lift
£68     60 mins
£368     Course of 6 (taken over 3 weeks)
£612     Course of 10 (taken over 5 weeks)

A course of skin treatments to painlessly tighten and tone the facial muscles. The Microcurrent technology used in this treatment works in harmony with the body's own bio-electrical field. This facial workout will deliver fantastic anti-ageing results. Can be used more specifically around the eye area if required.

Back Treatment
£33     20 mins
£45     30 mins

To deep cleanse, exfoliate, steam and treat the area we can't quite reach!


Touch Therapies
15 Minute Massage Therapies
Add on to any treatment (unless contraindicated).
£23.00     15 mins
Stress Relief Back and Neck
Stress Relief Scalp
Foot and Leg
Hand and Arm

Facial Acupressure Massage
£58     50 mins

A deeply relaxing facial massage that works with the acupressure points and fascia on the face, neck and scalp to restore balance in the whole body. Working the acupressure points that correspond to various organs, glands and body systems in Traditional Chinese Medicine, helps to release, calm and re-energise. Smoothing the fascia calms nerve pathways and assists in lymphatic drainage whilst stimulating collagen production.

Massage
Back, Neck and Shoulder Massage
£42     30 mins
Full Body Massage
£60     65 mins
Full Body Massage with Hot Stones
£63     65 mins

Manual Lymph Drainage
£38.00     30 mins
£60.00     60 mins

Manual Lymph drainage is a unique, gentle massage that stimulates the body's lymphatic system. This treatment boosts the immune system as it helps the body to eliminate waste and toxins by improving the metabolism and flow of the lymph around the body. It also helps to promote the body's own healing systems.

This is a fantastic treatment for anyone who suffers with puffiness or swelling (Oedema), Rheumatoid Arthritis, those that regularly get illnesses like the common colds or flu, general pain in joints and limbs and people with low energy. It is also very beneficial for those going through any form of cancer treatment such as Chemotherapy or Radiotherapy. It is a completely safe form of massage for those undergoing treatment which will help to detoxify the system post treatment and support your immune system.

Hands
Using OPI Nail Products

£40.00    GelColour
£50.00    Gel Soak Off and Reapplication
£10.00    Gel Soak Off during another Treatment
£50.00    GelColour with Scrub and Massage
£35.00    Removal of Gels with Mini Manicure
£15.00    Gel Removal Pack to take away
£38.00    Manicure
£33.00    Nail Envy Treatment Manicure
£50.00    Intensive Manicure with Heated Mitts
£30.00    Manicure No Varnish
£28.00    File and Paint
Waxing
£23.00    ½ Leg
£35.00    ½ Leg & Bikini or U/Arm
£45.00    ½ Leg , Bikini & U/Arm
£30.00    ¾ Leg
£35.00    Full Leg
£45.00    Full Leg & Bikini or U/Arm
£55.00    Full Leg, Bikini & U/Arm
£14.00     Underarm
£15.00     Bikini
£20.00     Extended Bikini
£20.00     Forearm
£28.00    Full Arm
£15.00    EyeBrow
  £9.00    Lip or Chin
£16.00    Lip & Chin
Electrolysis
Permanent Hair Removal to treat small areas of unwanted hair.
Initial Consultation Free
£22.00    15 mins
£38.00    30 mins
Eyes
£50.00     Lash Lift
£15.00    Eyebrow Shape
£20.00    Eyelash Tint
  £10.00    Eyebrow Tint
£26.00    Eyelash Tint & Eyebrow Tint
£23.00    Eyebrow Shape & Eyebrow Tint
£35.00    Eyelash Tint, Eyebrow Tint & Shape
£32.00    Eyelash Tint & Eyebrow Shape
Reiki
For anyone wanting to rebalance and re-energize. A hands on healing that uses energy to revitalise the mind and body.
£55.00    60 mins
£38.00     30 mins
Cancellation Fee
Please give 24hrs notice for cancellations or a 50% charge will be incurred.