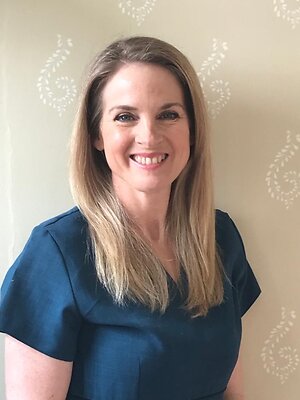 About Me
I am Nicola Clinch and I have been a qualified Beauty Therapist for over 25 years. I qualified with a BTEC National Diploma in Chichester, West Sussex in 1993. I am now a certified Expert Skin Therapist with Dermalogica and have reached " Dermalogica Circle" status.
Working as a Therapist
After college I went to London to work in different Salons and Spas to gain experience, technique and speed. Whilst working for Springdale Spa in South East London I came across Dermalogica Skin Care. Dermalogica offered amazing training and a product that offered real results on the skin. I decided I wanted to work for them and to be a part of their new direction; talking 'Skin Health' rather than 'Pampering Facials'.

Dermalogica treatments are not 'Facials' but 'Skin Treatments'. They combine a thorough consultation using 'Face Mapping', customised product application using highly researched products with targeted massage treatments. It is not a luxury and indulgence but an important part of your monthly routine.
Working for Dermalogica
I worked initially as a Business Development Consultant supporting businesses all over London with ideas on how to grow their business, in-house training and Promotional Events.
After several years I became a New Business Consultant where I supported businesses who wanted to take on Dermalogica as their brand and helped them launch the brand within their businesses.
Starting The Ropley Retreat
It was after I had taken a couple of years off, to have our family, that I decided I wanted to run my own business. Having worked in both the therapy and business side of the industry I wanted to make the most of my knowledge by providing results driven treatments in a professional environment. Using both my practical skills and business knowledge, "The Ropley Retreat" was born.

I have now been open for over ten years and the business is going from strength to strength. I have a very strong client base with a lot of wonderful local support as well as from further afield.
Directions
We are in the centre of Ropley Village. Take "Berry Hill" off the A31. Drive along this road through the village passing the School on your right and the church on your left. We are on the right opposite "Town Street Farmhouse", up a steep drive set back from the road.

Just CLICK HERE to find Google Maps