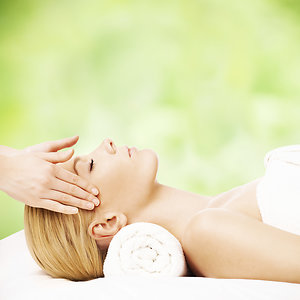 The Ropley Retreat offers Skin Treatments and Beauty Therapy near Alton and Winchester
Offering Skin Treatments and Beauty Therapy including exfoliation, waxing, manicures and facials using dermalogica products. Within easy reach of Winchester, Hampshire, The Ropley Retreat is a place to relax, regroup and revitalise.

You will find The Ropley Retreat just off Church Street in the heart of the village. My dedicated treatment room, in my home, is a relaxing and peaceful environment. With beautiful views over the countryside it is the perfect place to take some time to escape the stresses of everyday life.

I have taken great care and pride in ensuring this is a professional treatment room where you can be sure to receive professional treatments using results driven, innovative products. Whatever your treatment, it will be personalised to your specific requirements to ensure you receive the most from your visit. I am an experienced therapist with a wealth of knowledge that I look forward to sharing with you.

"The Ropley Retreat is my Monthly safe haven where I completely switch off from the busyness of life and relax. Nicola is an amazing Skin Expert and is so invested in getting the best for you and supporting you to find a good balance against the daily stresses. She has a magical gift of making you feel safe, calm and special. You really will leave feeling the best version of you!"
Annie, Four Marks,

As a specialist in Skin Care and Beauty Therapy, located between Alton and Winchester, I use dermalogica products as my skin care brand of choice. I can offer you a completely customised, hands-on skin therapy to target your skin concerns and suggest products for you to use at home. I hold the whole range of dermalogica products for you to buy, so you can go home with your new regime if you so wish. Add some Touch Therapy Massage to give a more holistic approach to your treatment. I have chosen to use OPI Nail Products which gives me a huge selection of Manicure options, from Natural Nail Treatments to Gel Nails. I also retail the OPI nail laquers and treatments.

If you are looking for FaceMapping, advice on dermalogica products and dermalogica Facials in the Hampshire area, The Ropley Retreat is the perfect choice. For more information on FaceMapping click here for Treatments and Prices Treatments and Prices page.

Whatever your choice, you can be sure of my genuine interest in your health, well-being and my wish for you to leave feeling uplifted from your visit.

Skin and Beauty Therapist, Alton
I am a BTEC qualified Skin and Beauty Therapist, based near Alton and Winchester with over 25 years experience. I offer a full range of treatments including Skin Treatments, Hand Treatments, Manicures, Pedicures, Waxing, Electrolysis, Deep Exfoliation Treatments and Dermalogica Facials in Ropley, Hampshire.
Location
The Ropley Retreat is based in Ropley, Hampshire which is a village based just off the A31 between Winchester and Alton. There are many surrounding villages such as Four Marks, Alresford, Farringdon, East and West Tisted, Monkwood, Soldridge and Cheriton. These are all just a short drive away from Ropley. Parking is easy, I have a large drive in which you can happily park for as long as your treatments last. This means you can have Skin and Beauty Therapy Treatments within easy reach of Winchester and Alton but without any parking problems.
Loyalty Programme
The Ropley Retreat often has exclusive, great value seasonal offers and courses of treatments.